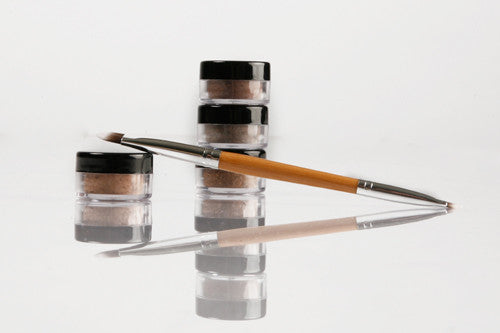 Mineral Brow Color
Pure Anada loose mineral brow color help to fill in sparse brows to look extremely natural, unlike the harsh lines created by pencils.
Application Tips:
Apply Pure Anada loose mineral brow colors with the Pure Anada angle liner brush, (available in the Vegan Brush Ensemble). Simply dip the brush into the minerals. Tap off any excess powder, and apply in soft strokes to your brow-line.
Tip: Keep in mind that the more you use your brush, the better the minerals will stick to it.
Ingredients:
Mica, Calcium Carbonate, Iron Oxides, Ultramarines, Titanium Dioxide

Size: 1g Sifter Jar